Homegrown, handcrafted & unbounded
Our design language of love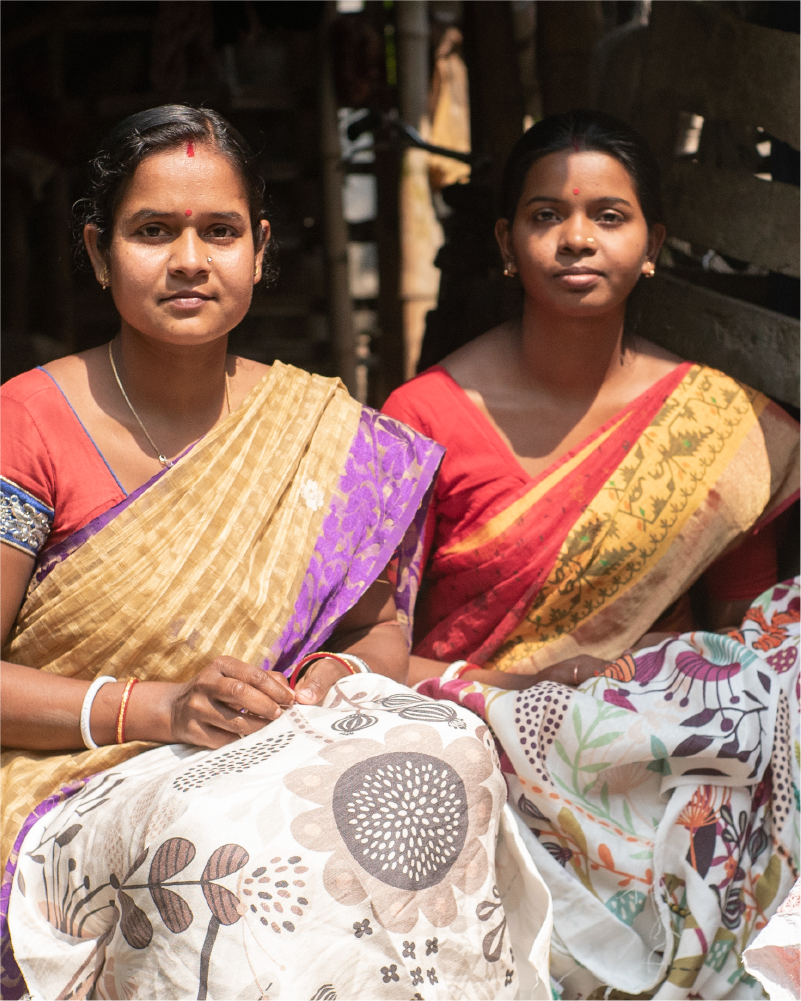 We're bringing a new movement in the way you do up your home
Homegrown with our feet firmly in the ground, at Onset Homes we're endeavoring to make you home-proud. We believe that the Indian handicraft industry deserves a second coming. And we want to be the instrument that makes it happen.

On my travels, I've found that Indian artisans do not get their due. Even I've been guilty of picking up indie home decor items at a Crate & Barrel store in the US when I could easily get them at home.

Luckily, my recent visit to Bhagalpur taught me that Indian kaarigars are the true movers & shakers of the industry - the people who deserve the spotlight.

With Onset Homes, we want to bring them, their wonderful designs, skills and artistry to the forefront, celebrating the raw imperfections of Indian kaarigari on a national and global level.
- Neha Jhunjhunwala, Founder
Soulfulness in every weave
The secret lies in the name
We when set out, we knew that we wanted our name to reflect the spirit of new beginnings. A name that moved onwards. One that showed the oncoming joys that lay ahead in your path. And that's when we knew that Onset Homes was it.

Coined by our founder's mother, this name perfectly encapsulates the commencement of a new vibrant era - in your space, in your home.
A journey stitched in vibrancy
An artisanal soft furnishings brand built upon a history of nearly two decades, it all started when our founder's mother saw the dearth of good quality and well-designed cushions in the market. She started fashioning her own covers with left-over fabrics, turning them into beautiful creations, thus starting the brand we then called Onset.

One thing led to another, and we opened our first store in 2008 in Kolkata, following it up with another in Delhi in 2009. Since then, we've been churning out international designs and export quality upholstery for the global, modern audience. And now we're here at your doorstep in a brand new avatar as Onset Homes.
We believe that imperfections should be celebrated
Timeless sustainable creations

With the clock of fashion moving ever so quickly, we believe slowing it down is the responsible thing to do. All our items are crafted end-to-end in-house with sustainable practices in play. We keep the designs classic and quality top-notch so they serve you a long time to come.

Collections crafted on a vibe

All of our collections have been thoughtfully crafted to sync together, creating a vibe that matches the personality of your home. Our co-ordinated collections can cover every corner of your home without being mundane. Rather adding an aesthetic uniqueness to your den.

Giving back to our backbone

Our family of kaarigars are the skillful foundation our pieces rest on. We value their immeasurable contribution and have kept a program in place to reward them for their efforts, giving a share of our profit back to them. It's our little way to empower the community that power us.